Team LNMC, Bishkek led by Uzakbaev Chyngyz, Dean of Medical Faculty, visited LNMC Bhopal campus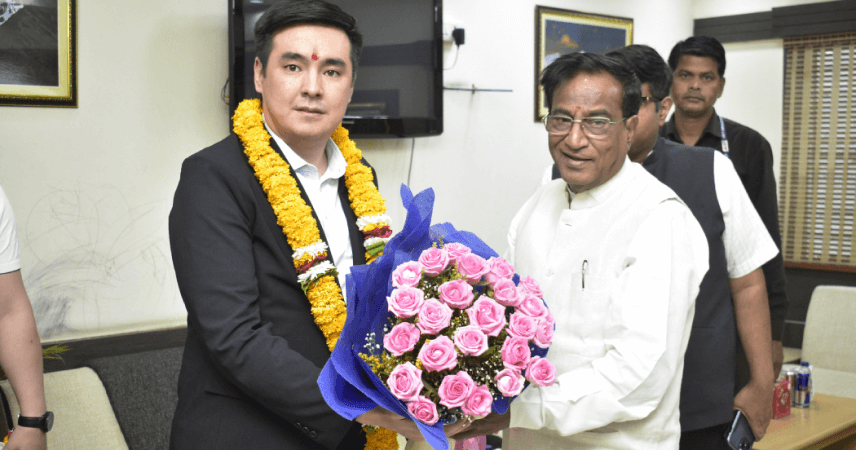 The recent visit by the Dean of LNMC Bishkek and Kyrgyz National University, Uzakbaev Chyngyz to the LNMC Bhopal campus and hospital facilities was an important exercise in determining whether both campuses are at par. The team from Bishkek visited Bhopal to understand the system deeply and analyze the medical facilities at the Bhopal campus. The aim of the visit was to carefully review all the facilities and latest developments at the Bhopal campus and compare them to those at the Bishkek campus.
During their visit, the team from Bishkek meticulously went through all the departments of the institute including classrooms, laboratories, ICU, dissection room, auditorium, cadaver hall, and museum. They took notes of all the medical facilities available at Bhopal campus and assessed whether they were at par with those at the Bishkek campus. This exercise was conducted to ensure that both the campuses provide the same level of quality education and medical facilities to their students and patients respectively.
Overall, the visit proved to be a valuable exercise as the team from Bishkek found that the facilities at both campuses were equivalent in almost all aspects. The team was impressed with the state-of-the-art infrastructure, modern equipment, and the high standard of education and training provided at the Bhopal campus. The visit reaffirmed the commitment of both institutes to providing the best possible education and medical facilities to their students and patients. The collaboration between the two campuses will continue to grow, with both institutes working together to further improve their facilities and enhance the quality of education and healthcare services provided to their communities.