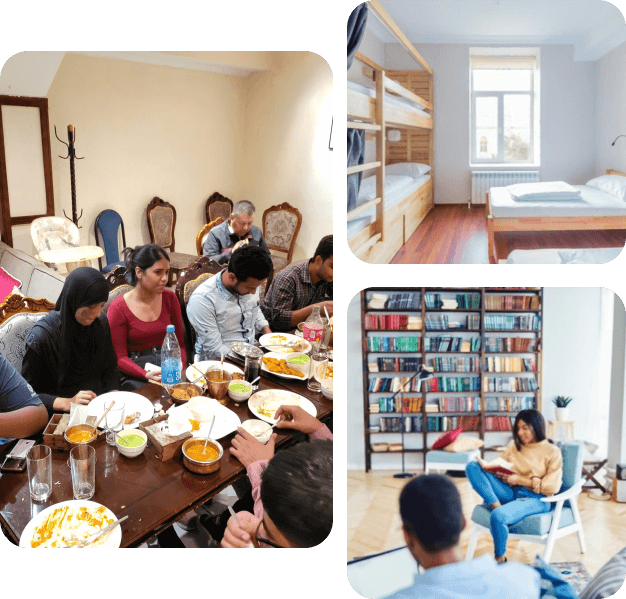 At LN Medical College, we understand that a comfortable and conducive living environment plays a crucial role in a student's academic success. Our hostels offer a range of options to suit every budget, providing a comfortable and secure stay for our students. We take great pride in our campus, which is one of the most beautiful and well-maintained in the country. With its sprawling greenery, state-of-the-art facilities, and modern amenities, our campus provides an unparalleled learning experience.
Our hostels are equipped with all the necessary amenities, including 24/7 security, hot water, and laundry facilities, ensuring that our students feel safe and secure at all times. We offer a wide range of dining options, including North and South Indian cuisine, as well as a multi-cuisine dining facility catering to international students. LNMC's hostels offer a wealth of opportunities for students to form lifelong friendships and build a strong sense of community.
We believe that life on campus should not just be about studying, but also about socializing and engaging in extracurricular activities. That's why we offer our students access to a range of facilities, including a gymnasium, playground, and indoor gaming facilities. Our vision is to create a home away from home for our students, providing a friendly, comfortable, well-furnished, and secure environment that encourages a healthy, diverse, and culturally rich learning experience. We believe that this approach helps to instill discipline and a strategic mindset in our students, helping them to achieve their academic and personal goals.
Gallery